HP 22 2002 All In One Desktop Pc Touch Screen
Rp7.500.000
Tersedia di backorder
HP 22-2002 All-In-One Desktop Pc Touch Screen
HP 22 2002 All In One Desktop Pc Touch Screen
Nama Produk HP 22-2002

54,61 cm (21,5 ") LED FHD (1920×1080), Intel Pentium G3250T (2,8 GHz), 4GB DDR3 SDRAM, 1TB HDD, Intel HD Graphics, Gigabit Ethernet, Wi-Fi 802.11 b / g / n, DVD SuperMulti, HD Webcam, Ubuntu Linux 64-bit
Produk fitur
Dikemas dengan fitur, HP All-in-One adalah segalanya keluarga Anda perlu dalam satu perangkat ramping. Tinggal dihibur dengan tampilan Full HD dan DVDRW drive dan menaruh pikiran Anda merasa nyaman dengan keamanan HP SimplePass. Ditambah layar sentuh 10-point membuat Windows 8.1 navigasi menyenangkan dan mudah.
Layar Full HD
layar dirancang untuk produktivitas dan hiburan dengan 22-inch diagonal Full HD display LED sejernih kristal. teknologi LED yang inovatif menampilkan gambar dalam kejelasan baru ditemukan sambil menghemat tenaga.
Spesifikasi

Processor Type
:
Intel Pentium Processor
Processor

Chipset

:

:

Intel® Pentium® Processor G3250T (3M Cache, 2.80 GHz)

Intel® H87

Memory
:
4GB DDR3
Memory slots
:
2 DIMM
Hard Drive
:
1TB Serial ATA HDD
Optical Drive
:
Slim 8X SuperMulti DVDRW SATA ODD
Vidio Graphics
:
Intel® HD Graphics
Display
:
21.5″ 16:9 WLED FULL HD (1920×1080) Touchscreen
Card Reader
:
HP 7-in-1 Media Card Reader
Audio
:
Integrated
Network
:
1000BASE-T Gigabit Ethernet
Wireless Network

Wireless Bluetooth

:

:

HP WLAN 802.11 b/g/n

Bluetooth 4.0

Keyboard & Mouse

Webcam

:

:

HP Wireless Keyboard & Optical Mouse

webcam (720p) with built in microphones

Interface
:
* Side Ports : 2 USB 3.0, Microphone and Headphone

* Rear Ports : 4 USB 2.0, Line-out, LAN

Operating System

Power Supply

Dimensions

:

:

:

DOS

90W / 19.5V

134 mm x 58 mm x 31 mm (5.2 x 2.2 x 1.2 inches)

Warranty
:
1 Year Warranty
Foto Produk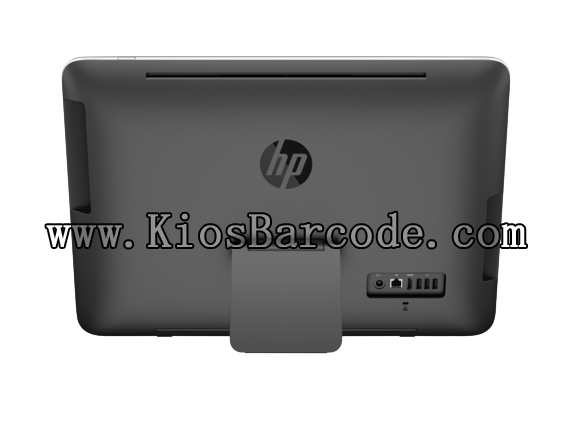 Untuk informasi produk HP 22-2002 yang lebih jelasnya silahkan anda hubungi kami dan kami juga menjual berbagai macam software toko. (Ipos program toko, program koperasi simpan pinjam, program restoran, program apotik dan klinik, dan program bengkel ). untuk informasi lebih lengkapnya tentang Software Toko Silakan klik disini  dan dapatkan HARGA SPECIAL !!! :
Panduan HP 22-2002 All-In-One 
View Kios Barcode in a larger map
Contact Us :
Kios Barcode
Alamat : Ruko Smart Market Telaga Mas Blok E07 Duta Harapan
Jl. Lingkar Utara – Bekasi Utara, Bekasi 17123
Telp. (021)8838 2929
Idha
Telp/SMS/WA : 081369101014
Widdy
Telp/SMS/WA: 081259417100
Hanya pelanggan yang sudah login dan telah membeli produk ini yang dapat memberikan ulasan.
Produk Terkait
JUAL PERANGKAT KOMPUTER KASIR (PAKET C)

Rp

12.500.000

KOMPUTER KASIR PAKET C Spesifikasi Paket C: Intel Dual Core 3250 3.0GHz, 2 GB DDR3 HDD 500GB SATA, DVD-RW Keyboard & Mouse LCD LED 16″ Printer Kasir Postronix TX-250 Postronix Scanner Barcode Lasercode Cash Drawer Postronix Integra Software Toko Profesional Edition Deskripsi Komputer kasir adalah jenis mesin kasir yang sudah menggunakan platform komputer. …

Tambah ke keranjang